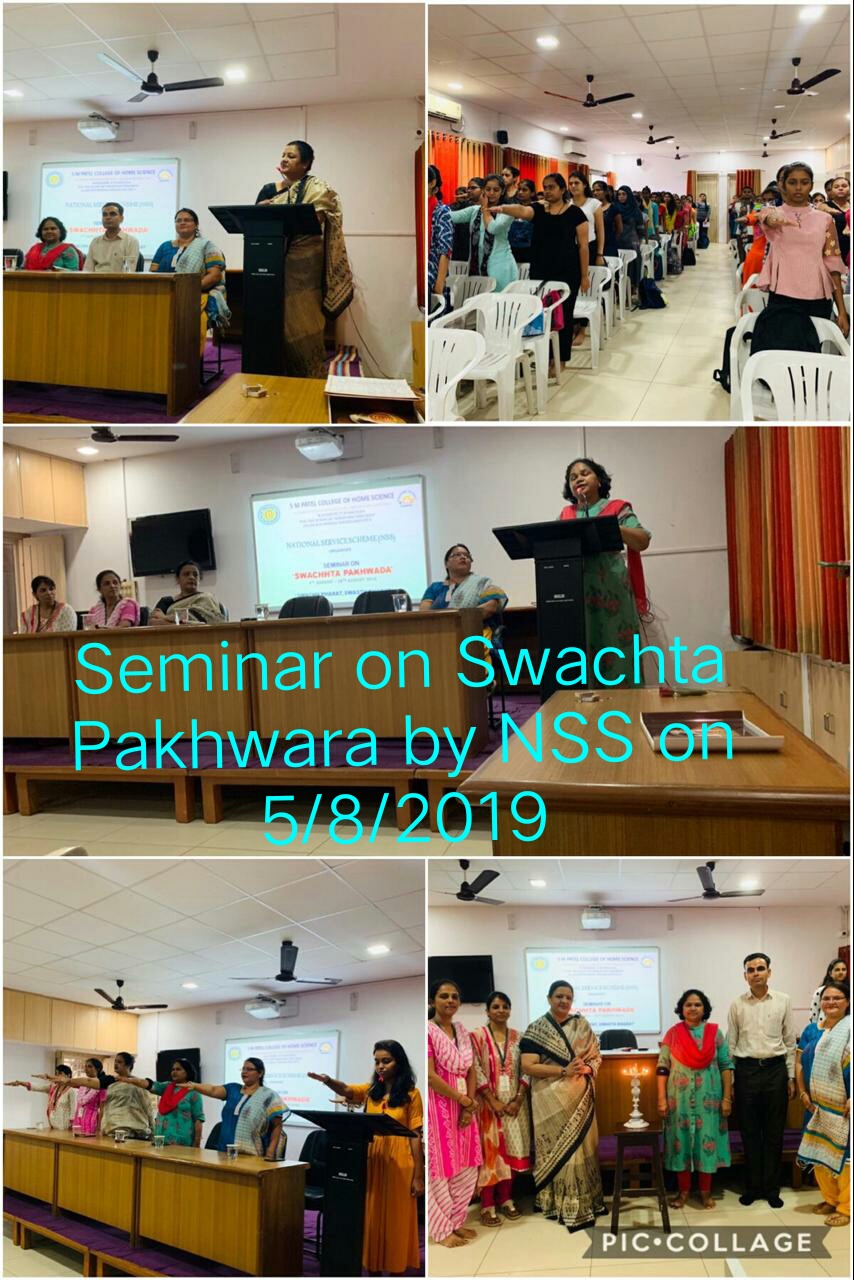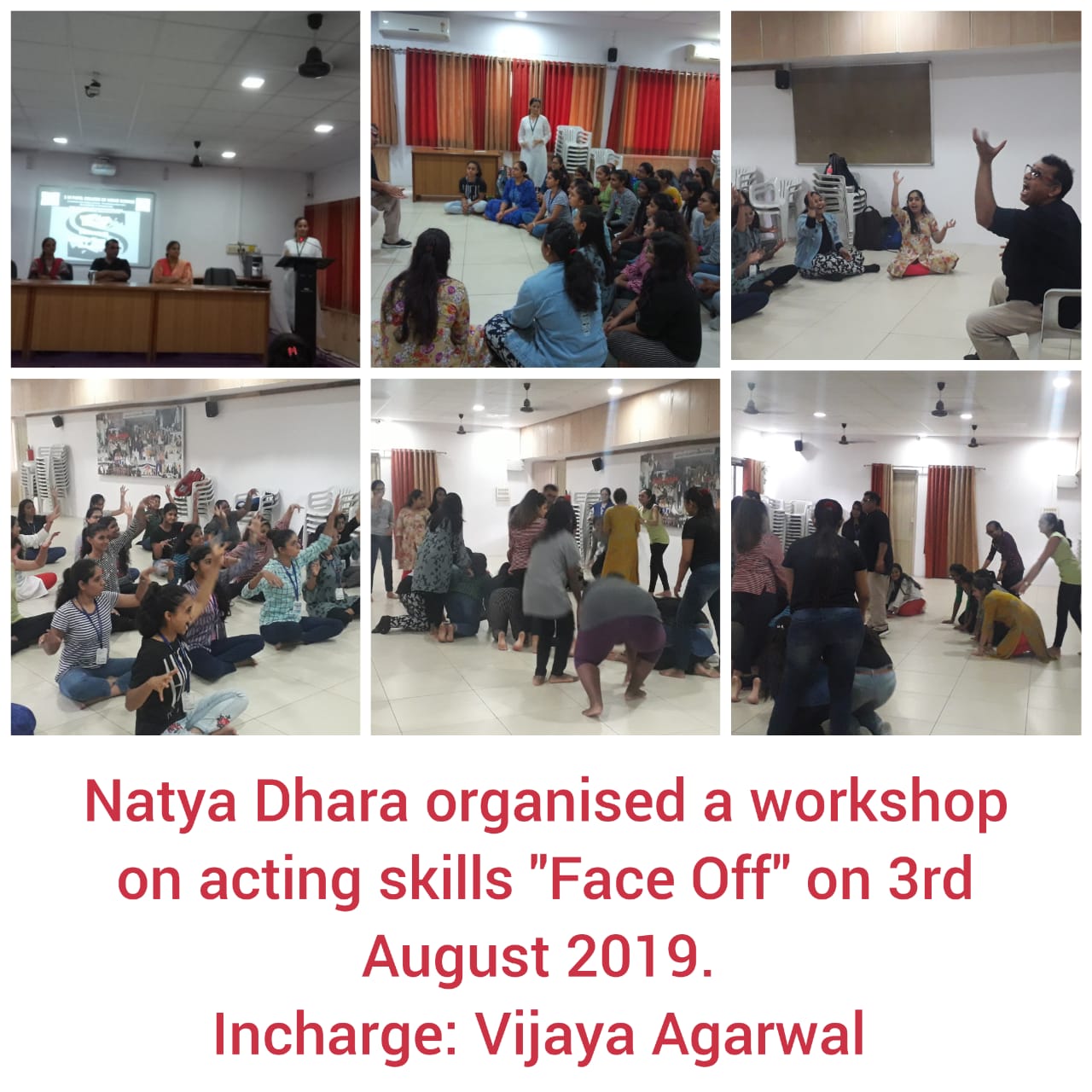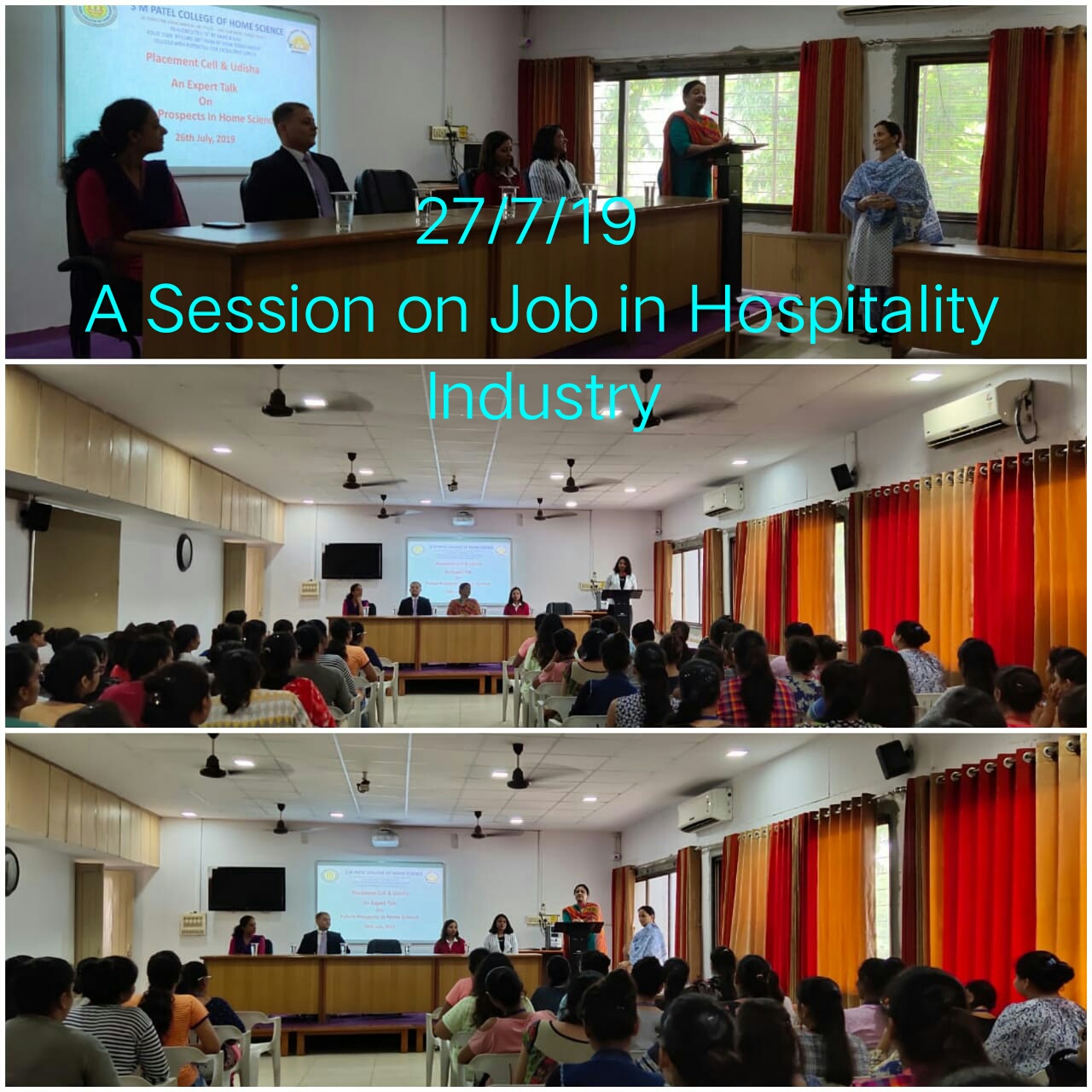 Three day workshop on personality development-"Vyakt"itva was organised by placement cell incharge Ms. Vijaya Agarwal. First session was taken by Dr Charudutt Gurjar, Head English Department, VP and RPTP College, on knowing yourself, second session by Dr Shamsha Emanuel on Resume writing and Interview Skills third session by Dr Raju Rathod from MBA department on 21st on soft skills and employability was arranged.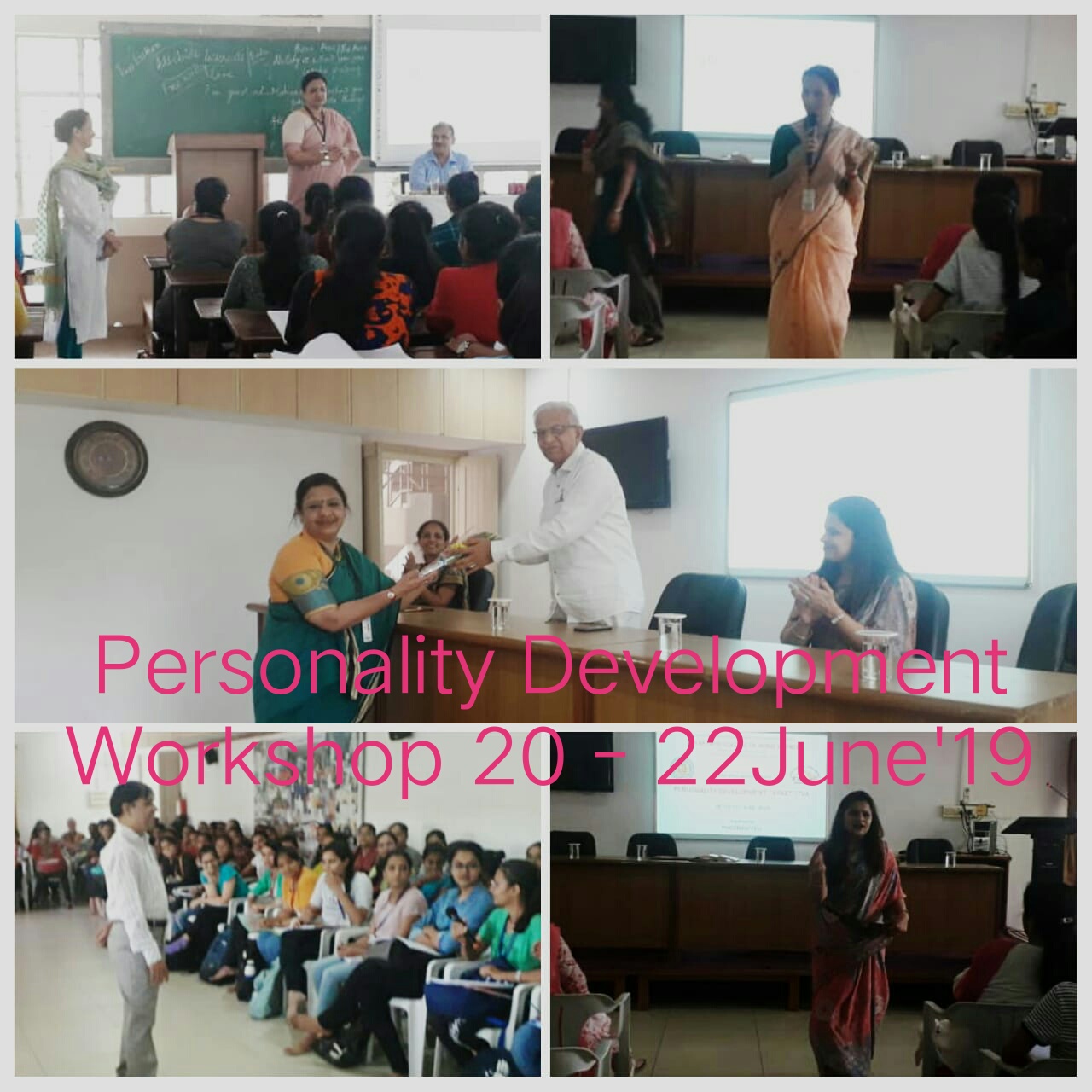 3 Days Yoga Workshop 18th to 20th June,2019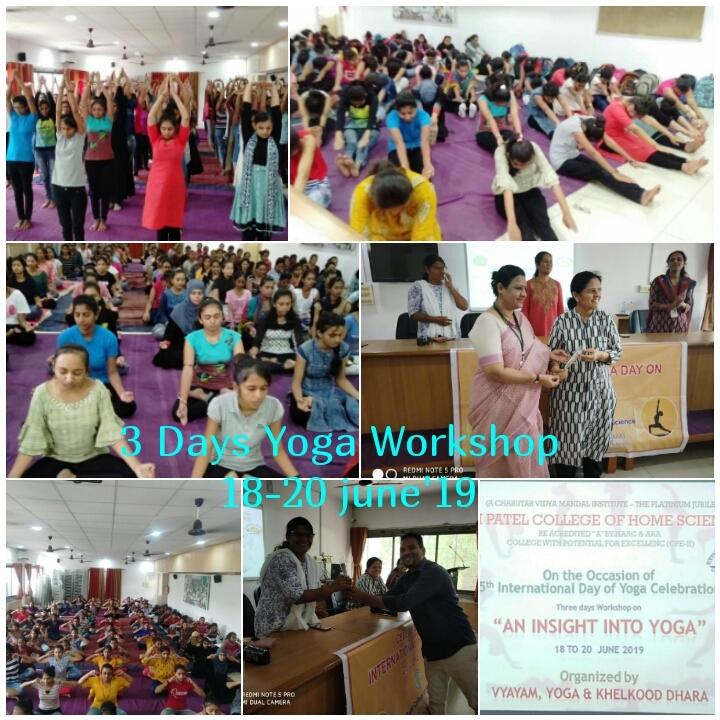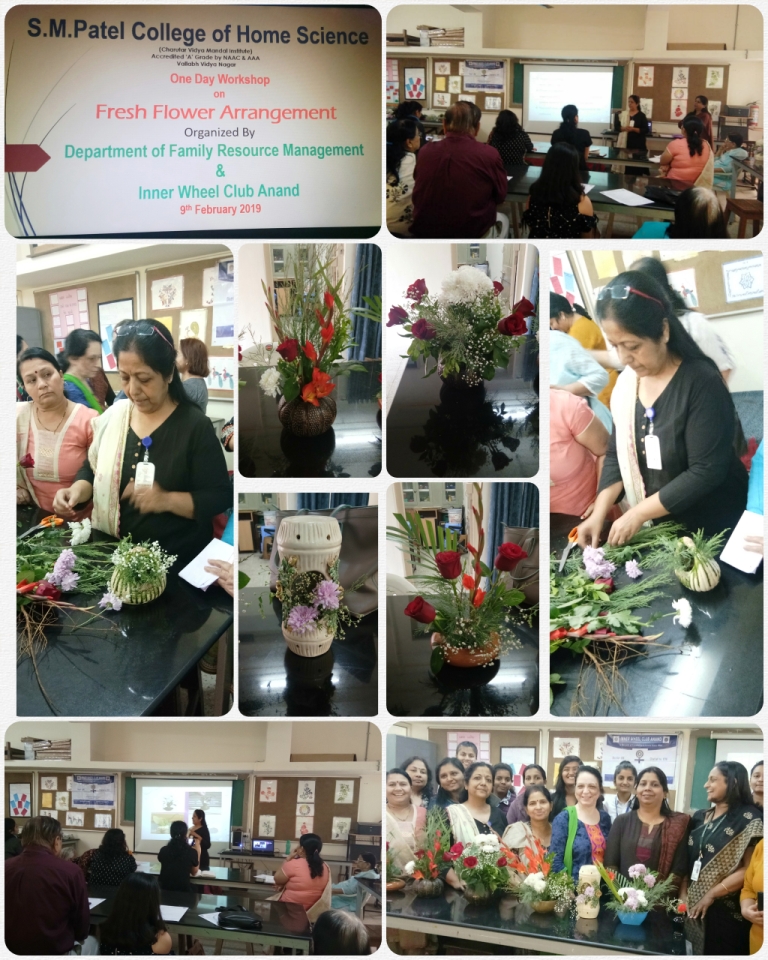 Ergonomic Workshop 'Techniques for Assessing Physiological Workload" on 4/2/2019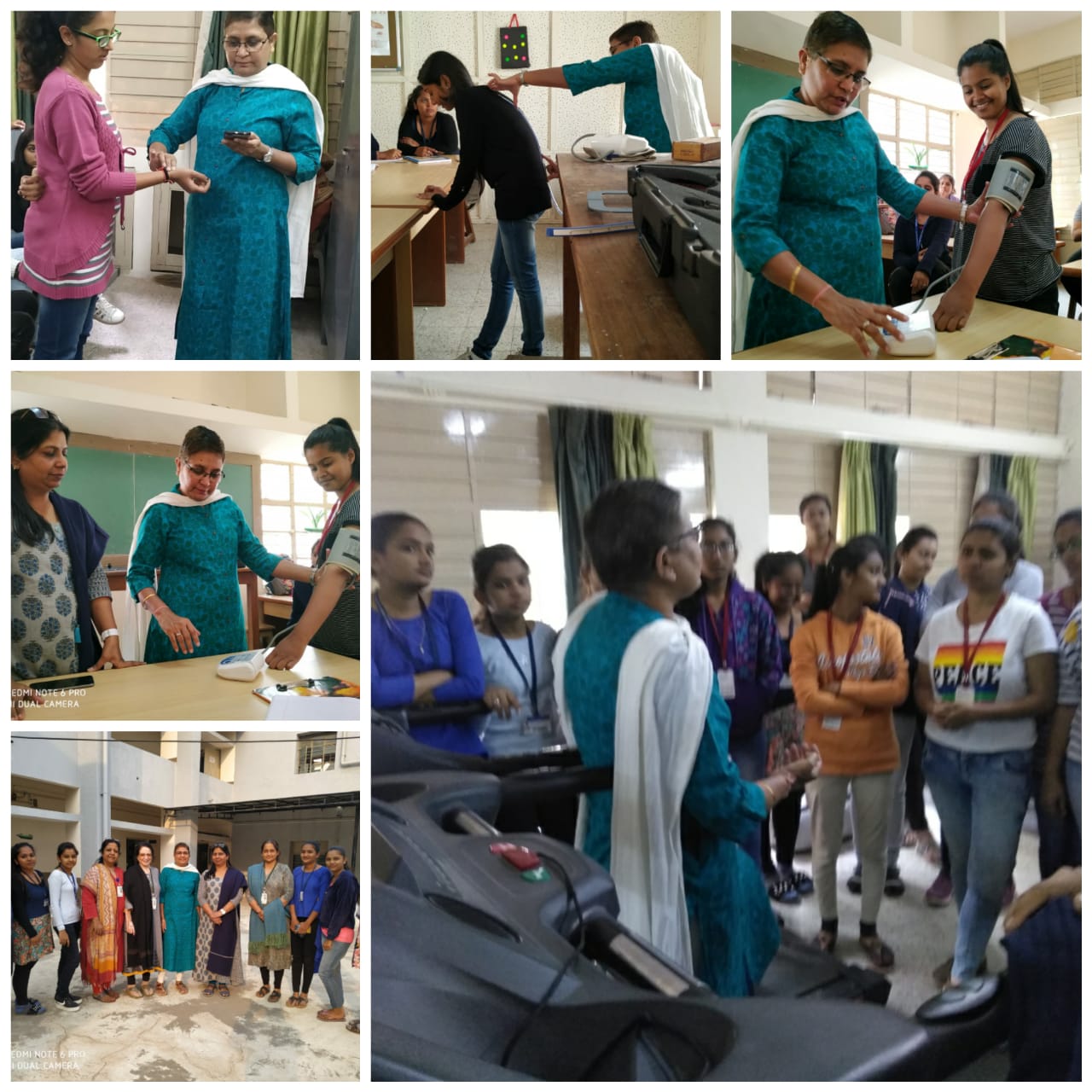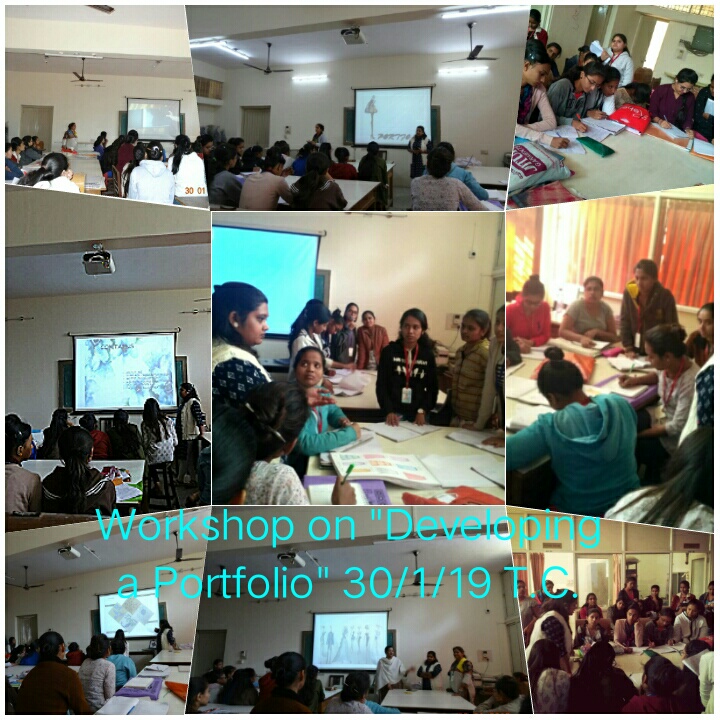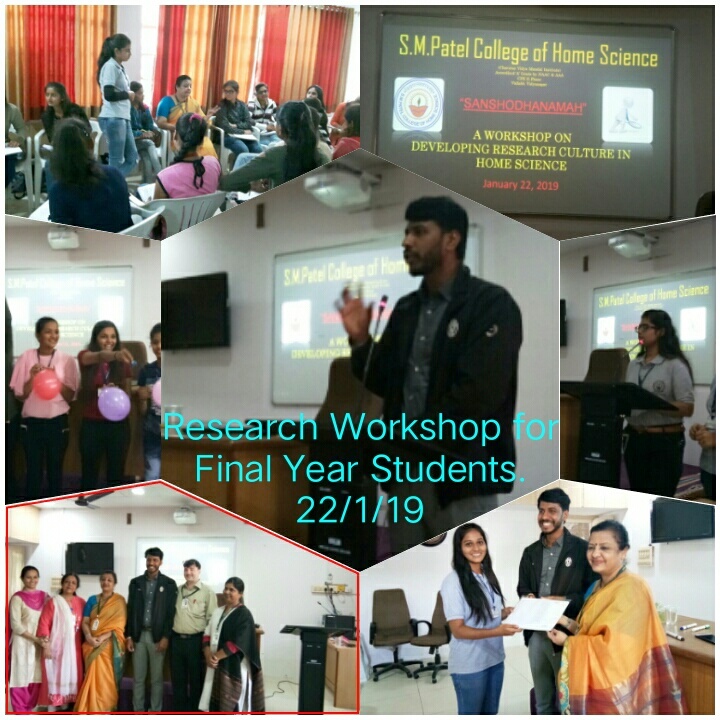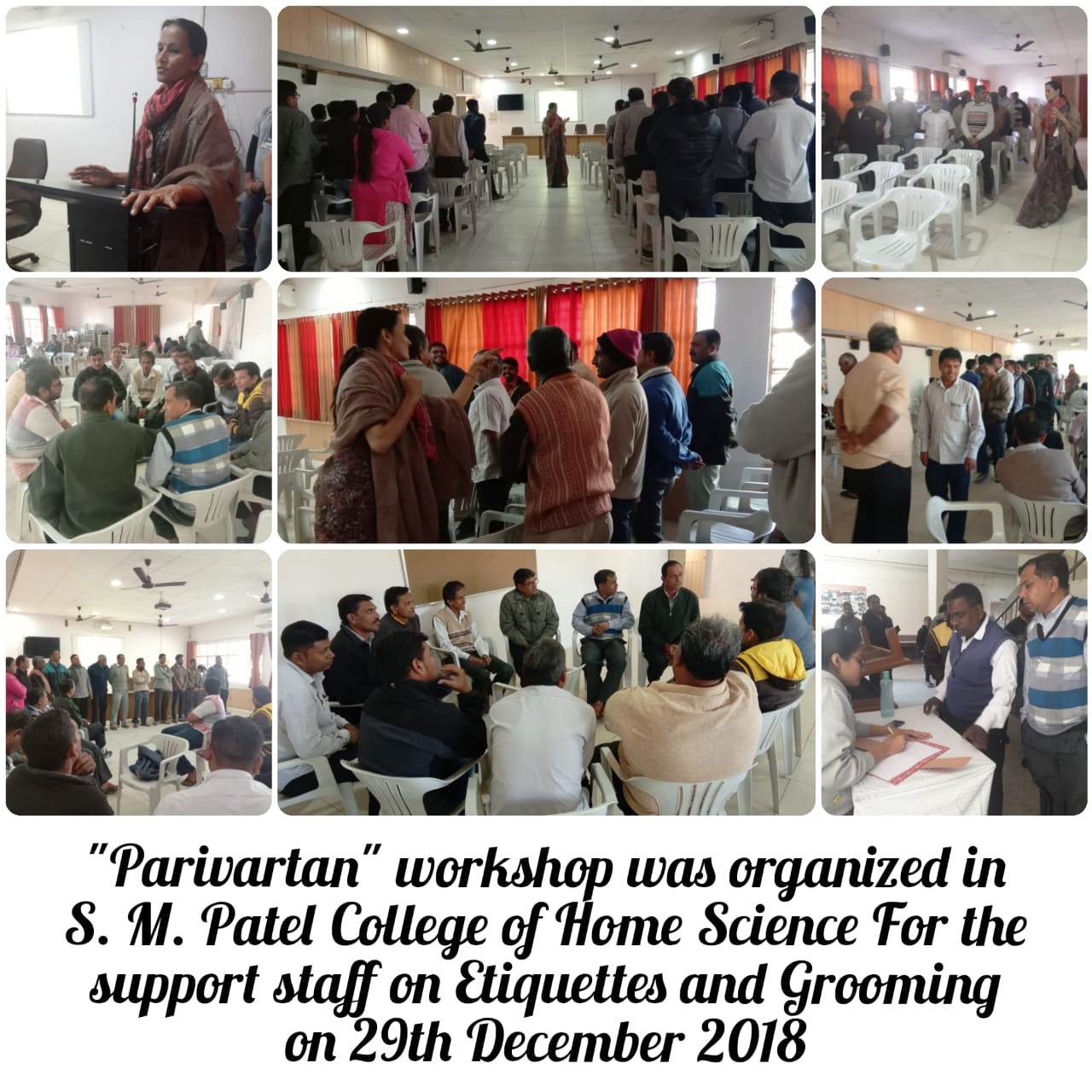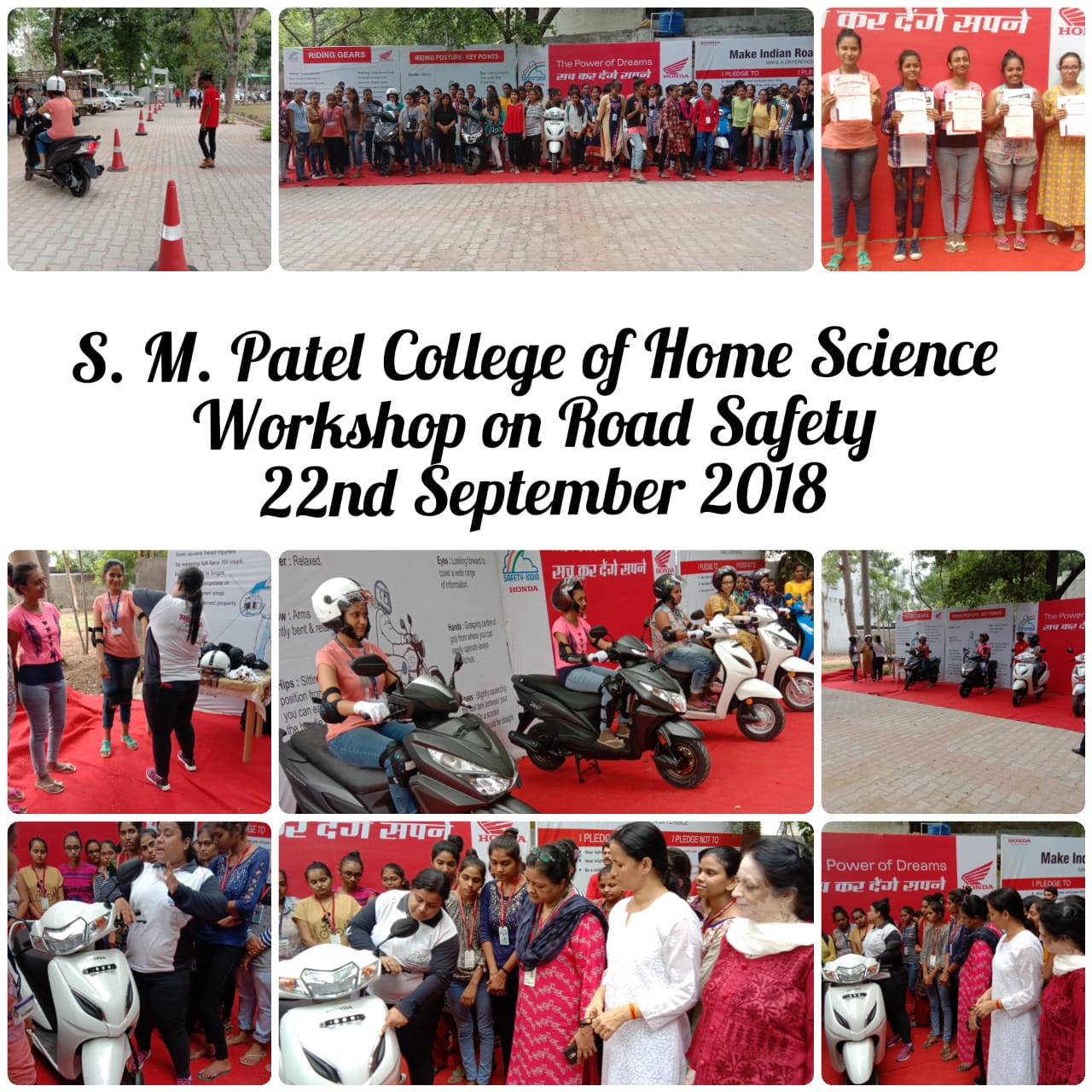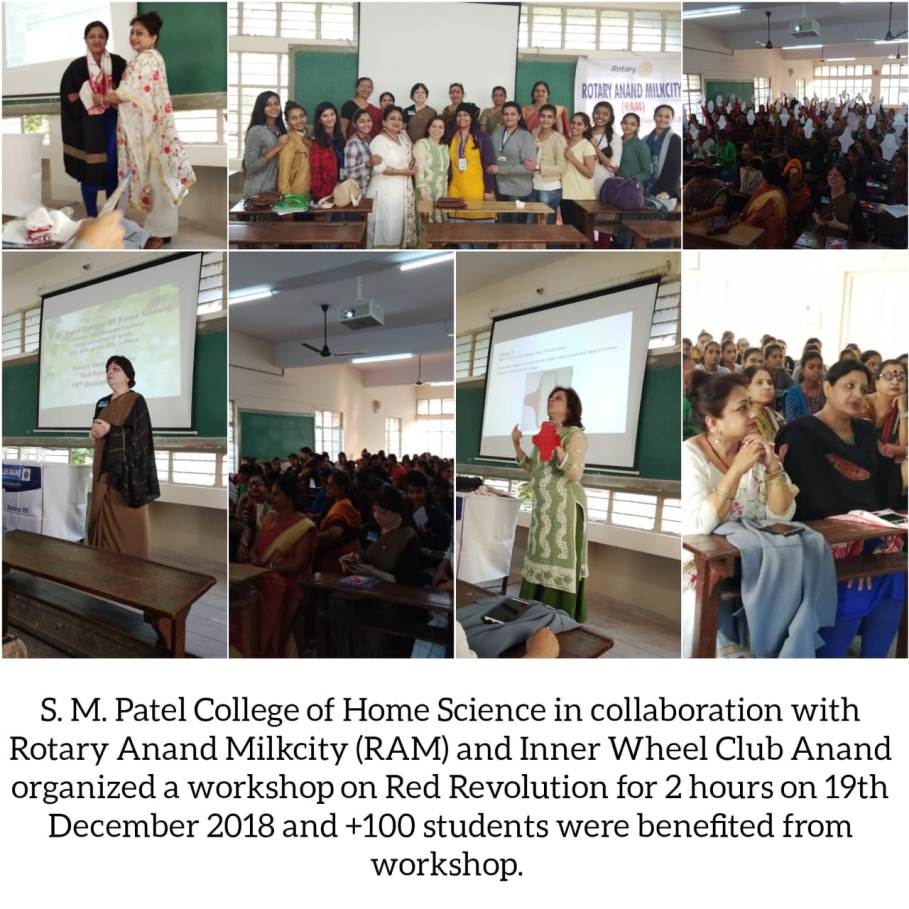 Self Defence Workshop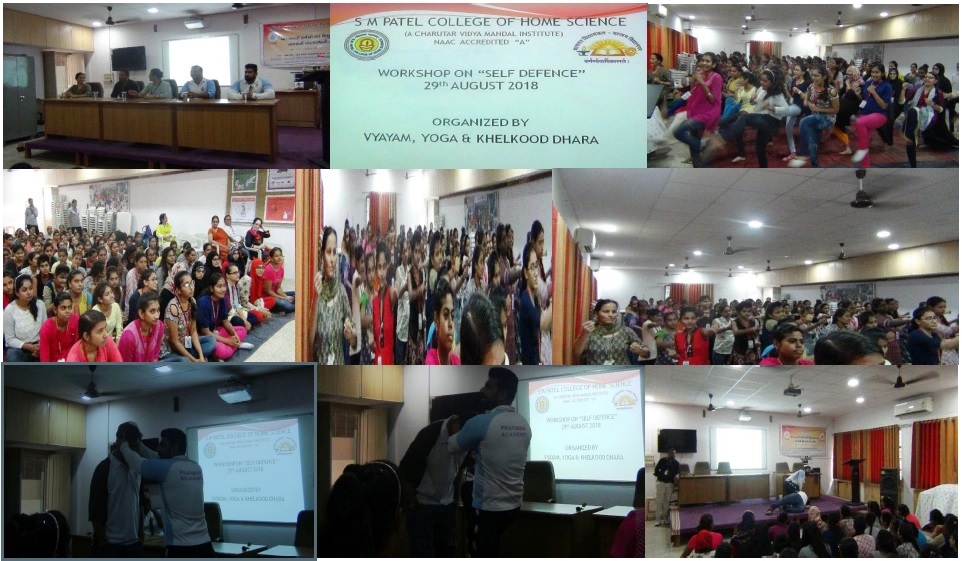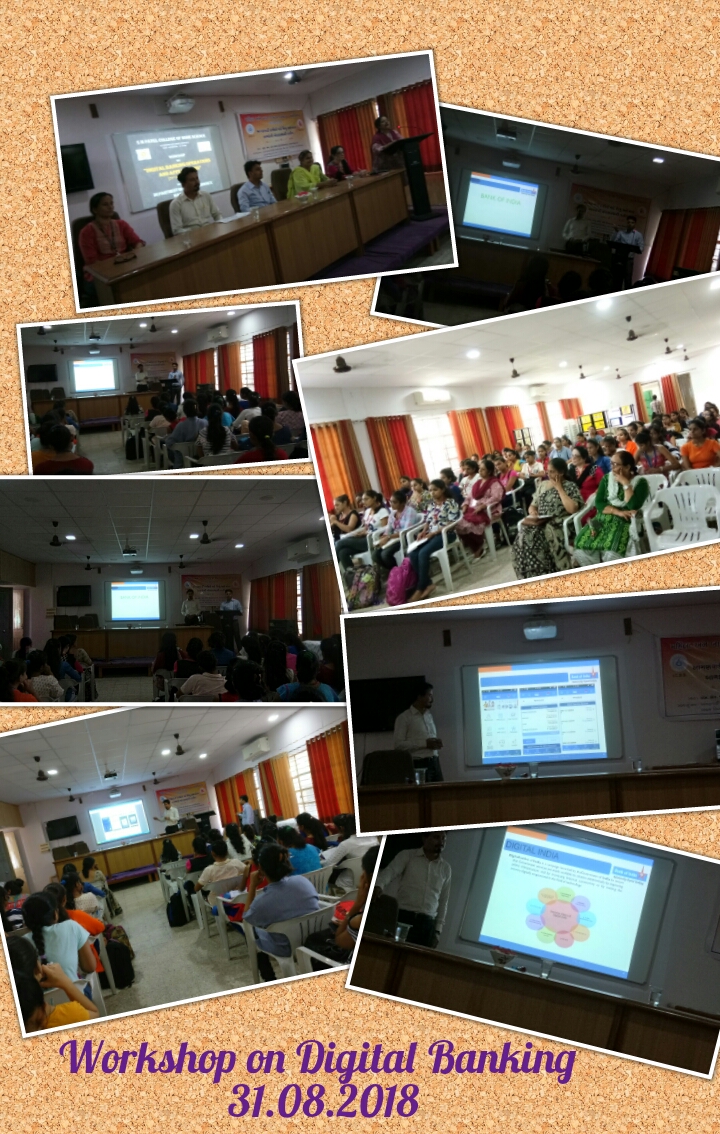 A workshop on writing a blog by Rahul Jotaniya under Sarjanatmak Abhivyakti Dhara was organized on 21st August 2018.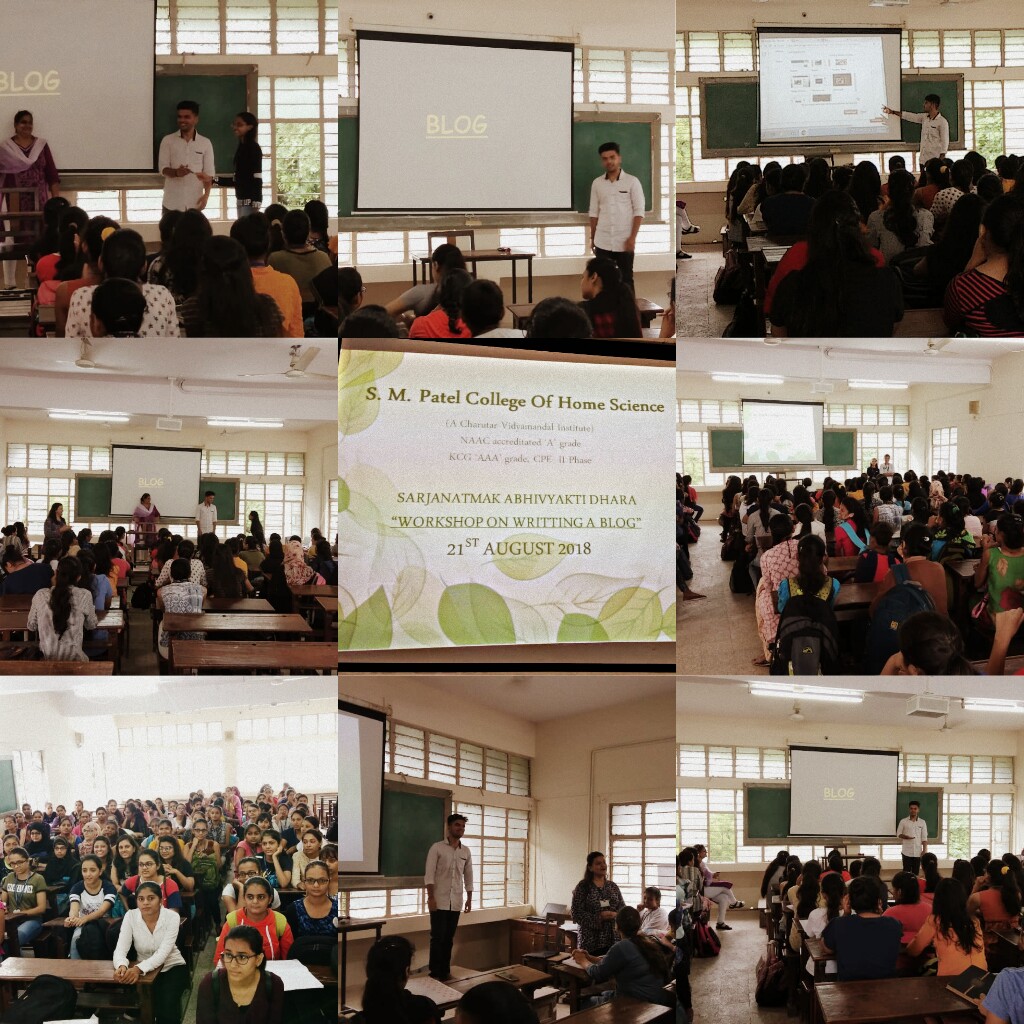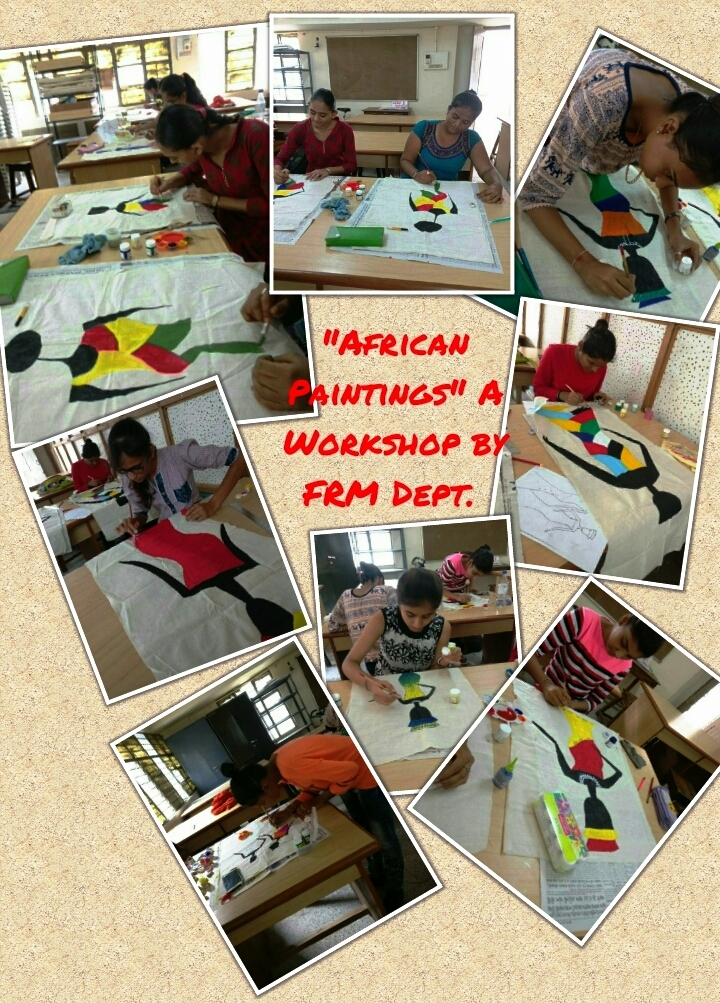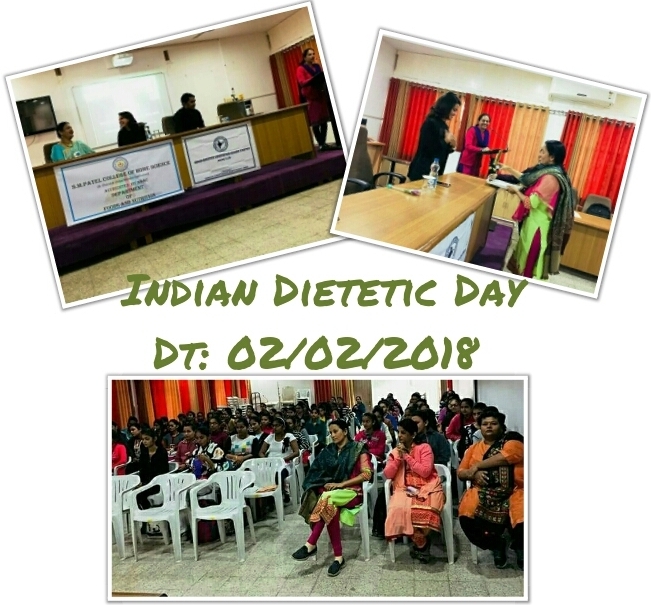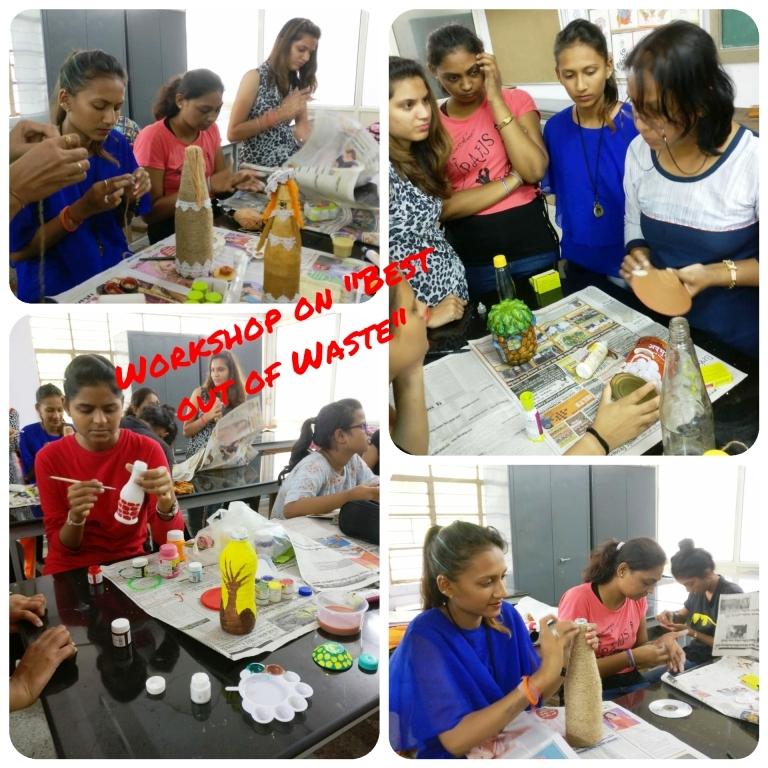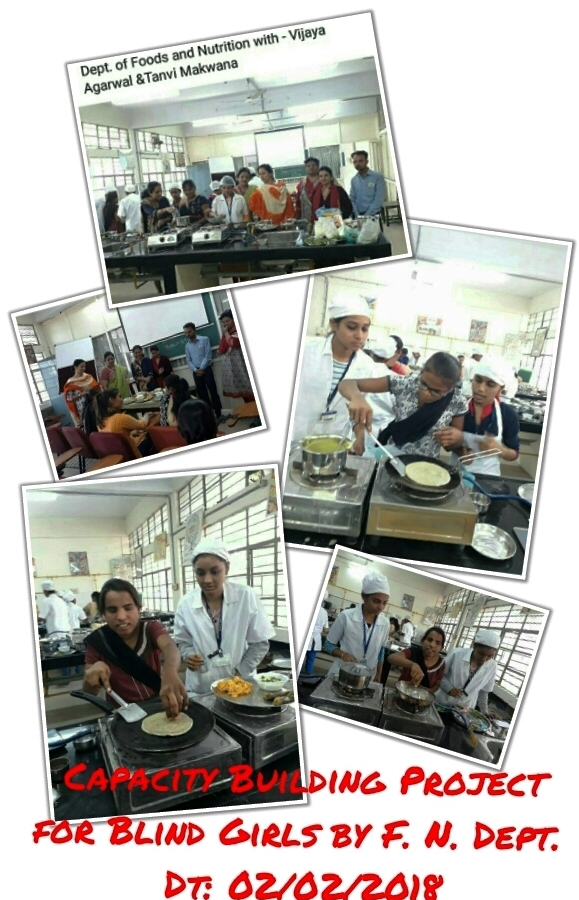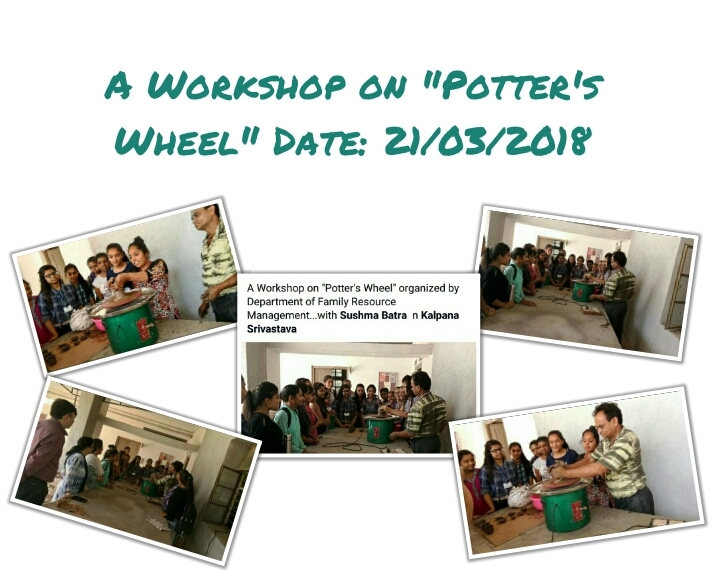 A Workshop on Cakes N Puddings for Final Year Students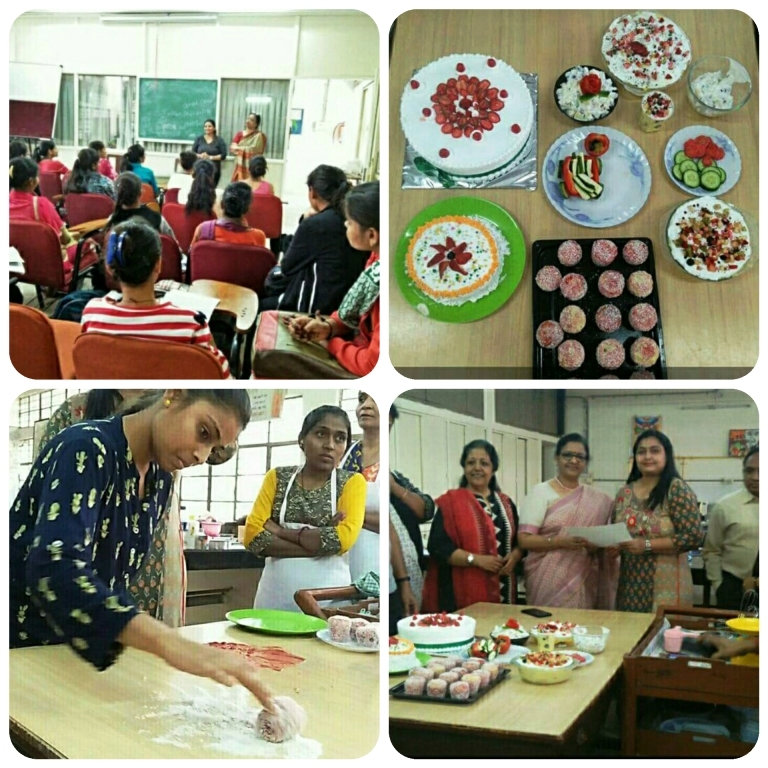 A Workshop on Inculcating Research in Home Science : 29th Jan,2018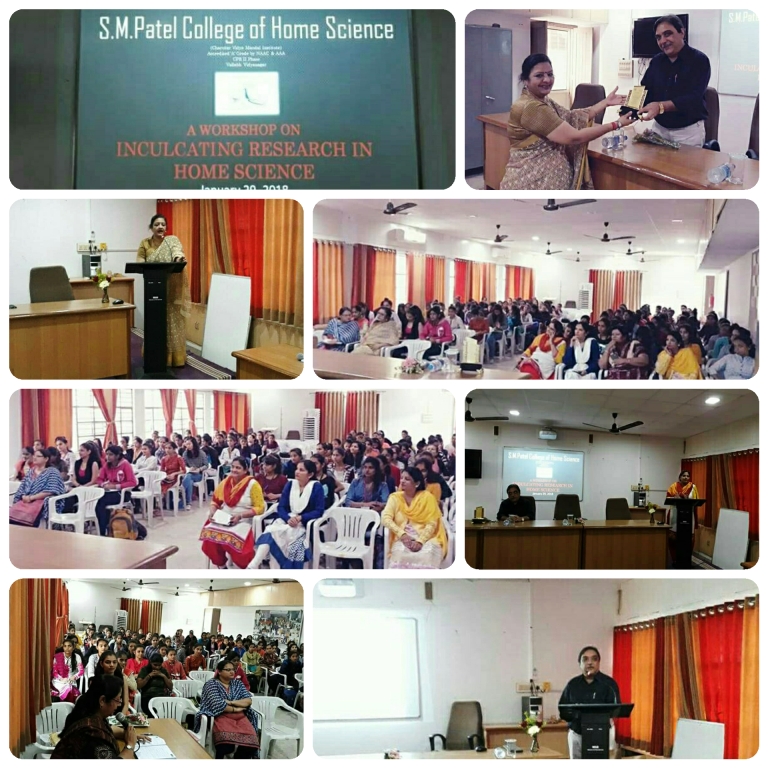 A Workshop on "LEADERSHIP" By: Ms. Vijaya Agarwal : 1st August,2018