The A.W.T.C. started on 2nd April 1983. It is recognized (approved) by the Ministry of Education and Social welfare both at the state and Central level, New Delhi (Approved No: 4-10/82 TE-AT).
New Approved No: ICDS-TRN-2006-GOI-22-B dated 13-6-2006. AWTC has total 785 Anganwadi workers & helpers who were trained. In Mamata workshop with 230 supervisors of ICDS were also trained.
Time to time many eminent personalities also visits the training centers.
Batch Details
FROM 1983 TO 30th September 2016

| | | |
| --- | --- | --- |
| NAME OF COURSE | TOTAL BATCHES | TOTAL TRAINEES |
| WORKER INDUCTION | 24 | 639 |
| JOB COURSE | 111 | 3727 |
| WORKER REFRESHER | 166 | 6466 |
| HELPER ORIENTATION | 81 | 3483 |
| HELPER REFRESHER | 84 | 4068 |
| SUPERVISOR INDUCTION | 2 | 47 |
| SUPERVISOR MAMTA ABHIYAN | 6 | 236 |
| W.F.P.WORKSHOP | 1 | 50 |
| 2 DAYS TRAINING ON MALNUTRITION FOR AWWS | 63 | 2633 |
| HELPER RASOI TRAINING (2 DAYS TRAINING)TO HELPERS OF ANAND AND DAHOD DISTRICT | 90 | 2245 |
| CAPACITY BUILDING TRAINING (TOT) TO PO, CDPO, CO-ORDINATOR, DPC OF ANAND AND DAHOD DISTRICT | 02 | 107 |
| TOTAL | 630 | 23701 |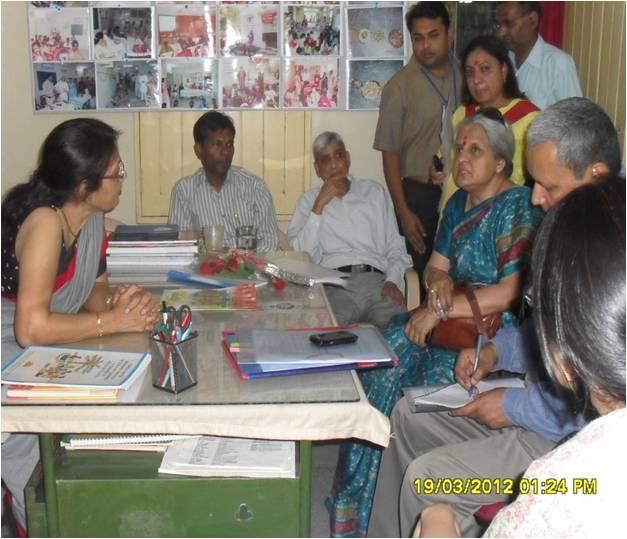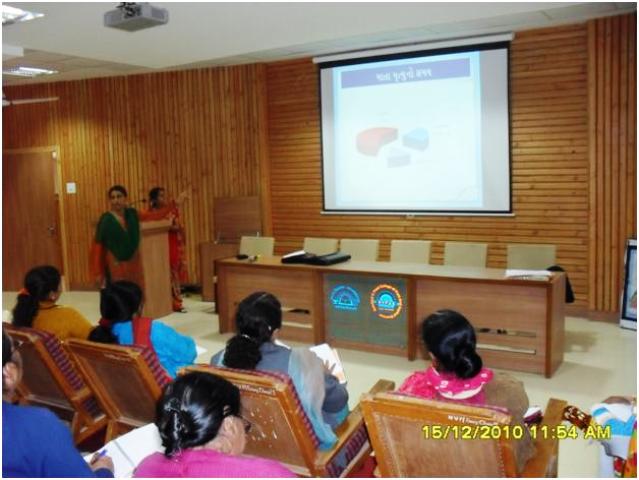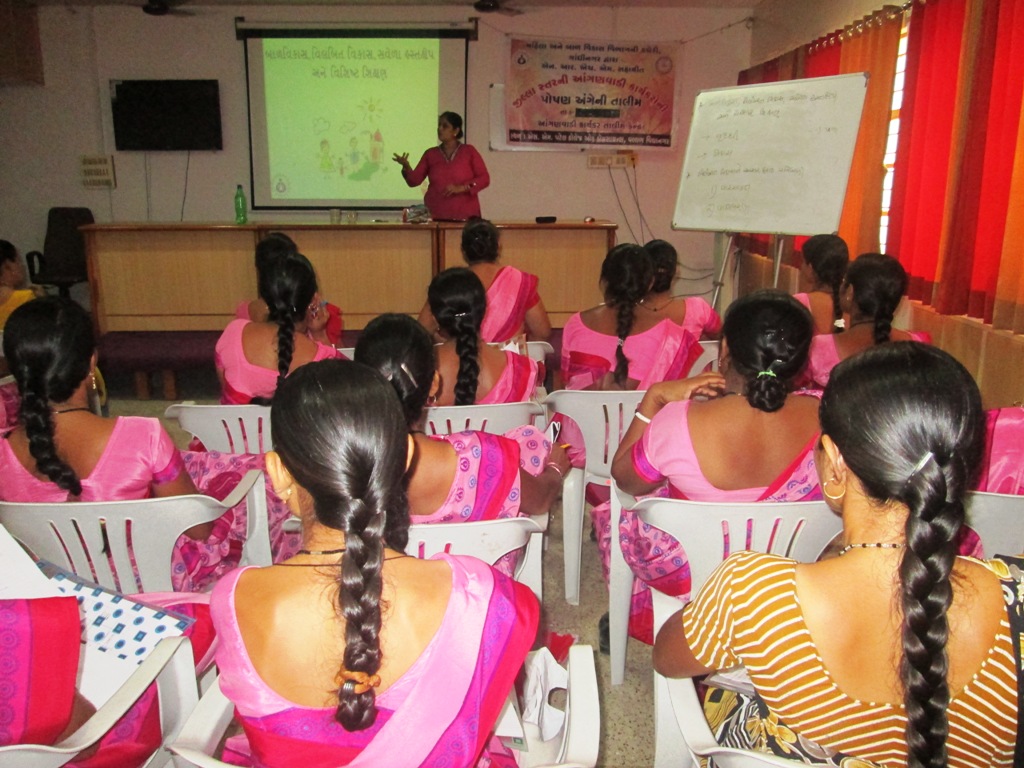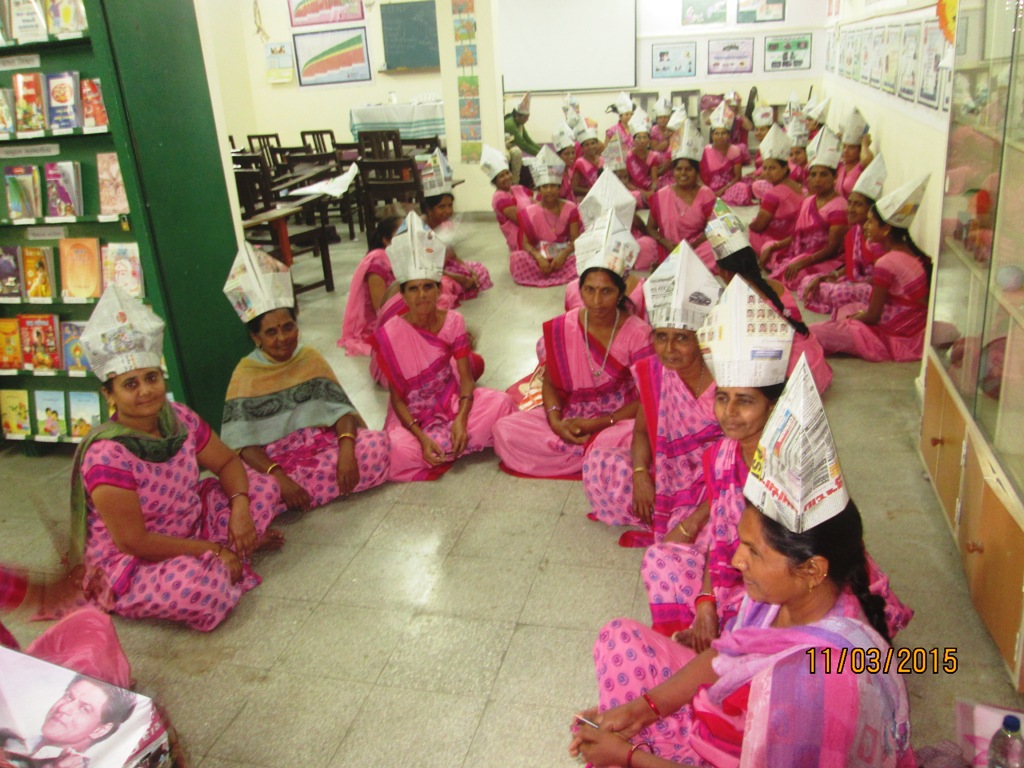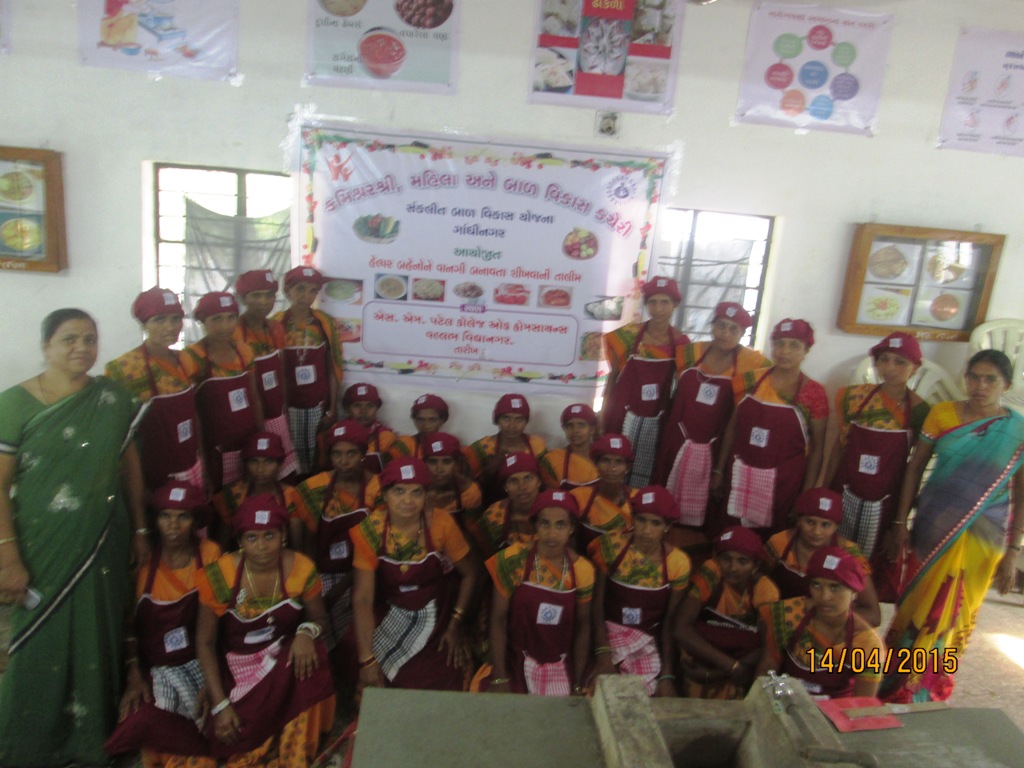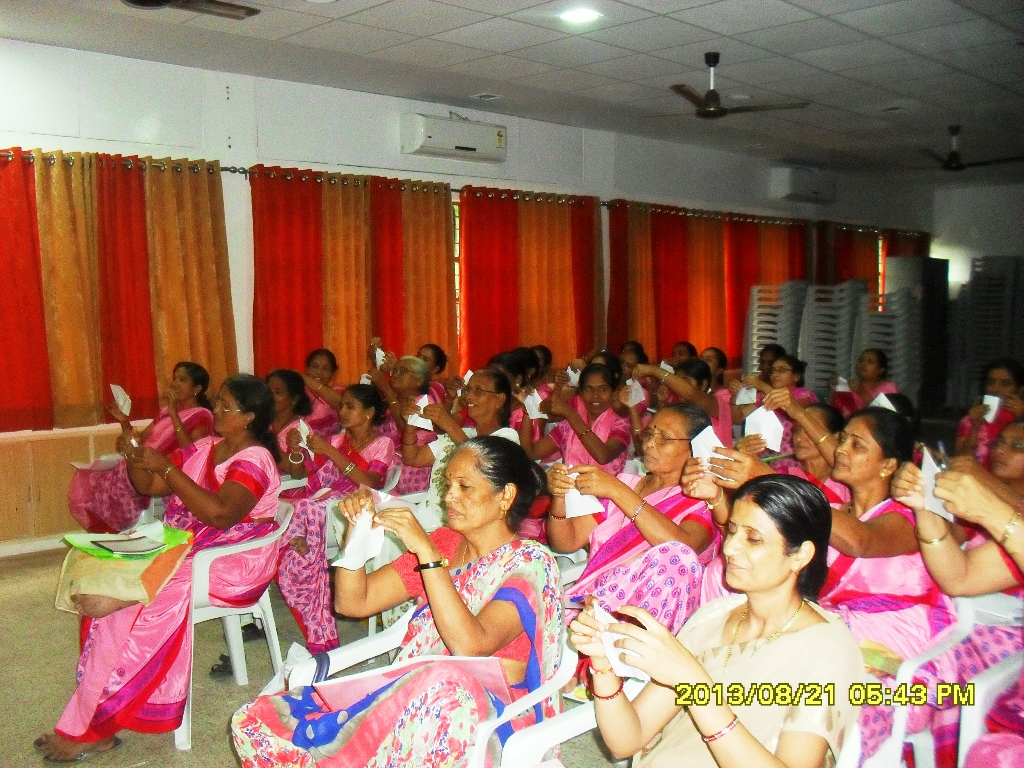 ANGANWADI STAFF

Name :- Ms. Parul A. Parmar
Designation:- Principal (Pre School Education)
Qualification:- B.Sc., B.Ed. (HOME C.D.)
Teaching Experience:- 20 years


Name :- Ms. Urvashi K. Parmar
Designation:- Instructor
(Community Participation)
Qualification:- M.A (Sociology)
Teaching Experience:- 10 years


Name :- Ms. Disha A. ThakkarMs.
Designation:- Instructor(Foods & Nutrition)
Qualification:- M.Sc. (F.N.)
Teaching Experience:- 2.3 years


Name :- Mr. Nayan M. Parekh
Designation:- A/c. Clerk
Qualification:- B.Com., P.G.D.C.A, M.Com
Teaching Experience:- 8 years


Name :- Ms. Tejal J. Chauhan
Designation:- Typist
Qualification:- B.Com.
Teaching Experience:- 4.5 years